van den Hul
van den Hul on perinteikäs kaapelivalmistaja Hollannista. Yritys on perustettu vuonna 1980.
Tehdas valmistaa kaapeleiden lisäksi myös äänirasioita sekä elektroniikkaa.
Sivuiltamme löytyy tällähetkellä vain pieni osa tehtaan tuotannosta. Kaikki tehtaan tuotteet ovat tilattavissa kauttamme, toimitusaika noin 4 viikkoa.
COMPANY PROFILE
A.J. van den Hul is a Dutch Company established in 1980. Its main objective is to improve the quality of both phono-transfer and the quality of signal transmission in the most broad sense. We do this by applying unique solutions and state-of-the-art technology based on our own inventions, findings and listening experience.
Our high quality product range covers both Moving Coil (M.C.) phono cartridges, design of electronic equipment and a wide range of audio cables. We serve consumers, the audio industry and professionals in the recording industry. The driving slogan of our company: The Link between Technique & Emotion" underlines our main aim in all our activities and product designs. This to support especially the enjoyment of all emotional aspects in music recording and replay. We focus in all activities on: Outstanding musical quality, very longstanding durability of our products, an optimal protection against negative environmental influences, the application of green raw materials with strict and exclusive manufacturing in Western Europe.
SOME OF OUR MOST CHARACTERISTIC PRODUCTS ARE:
Our toplevel The COLIBRI, The CONDOR, The CRIMSON, The CANARY, The GRASSHOPPER "BEAUTY" and the The FROG® series moving coil cartridge range, setting standards throughout the world.
The world's first Metal Free Conductor interconnect and loudspeaker cables making use of our patented Linear Structured Carbon ® (LSC) technology:

The FIRST ® Ultimate and The FIRST ® Metal Screen coaxial interconnects,
The SECOND ® balanced interconnect and
The THIRD ® loudspeaker cable.

Our Fusion Series of loudspeaker and interconnect cable products which employ our highly advanced Fusion Technology conductor material.
Our Tunnel Technology audio interconnect The ORCHID.
Our Hybrid collection of audio interlink and loudspeaker cables in which the conductors employ a combination of high purity dense silver coated Matched Crystal Oxygen Free Copper (OFC) and Linear Structured Carbon ®.
The MC - SILVER IT Mk II Coaxial interlink; under continuous appreciation since its introduction in 1982.
The MC - SILVER IT Mk III Balanced; Our know-how on metal technology combined in one cable.
3T "True Transmission Technology. Our new conductive alloy with superb sonic quality's
The fact that our product quality is highly recognised throughout the world finds proof in regularly issued positive reviews in the world Hi-Fi press and product distribution in 67 countries and over 30 industries worldwide.
Meet our team at Van den Hul B.V. in the Netherlands.
Together we are focused to serve our customers in getting the highest quality of products and services.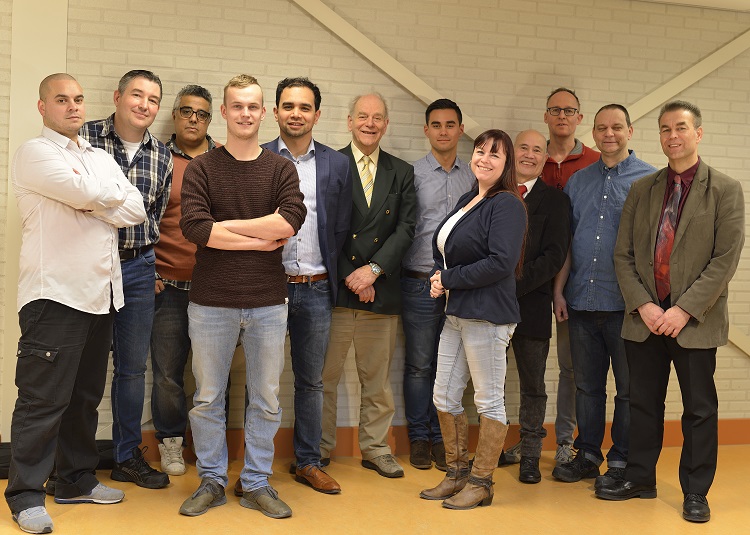 An impression of our production facilities.
Stripping Cables
Stripping Cables
Assembly of Cables
Packing Cables
Visual inspection
Loading of goods
Storehouse
Transportation
Office Entry
Main Office
Mr. A.J. van den Hul – Cartridge Assembly
Officedesk
Vinyyli LP van denHul: Tribute to Analog Beets Brothers - Lil...